Exclusive

Content
Whether you're just starting your journey towards trading mastery or you're already on your road to becoming a professional trader, the VIP Trading Club will allow you to spend more time with Oliver and get exclusive access to his best techniques and plays.


As part of your monthly subscription, you'll have access to: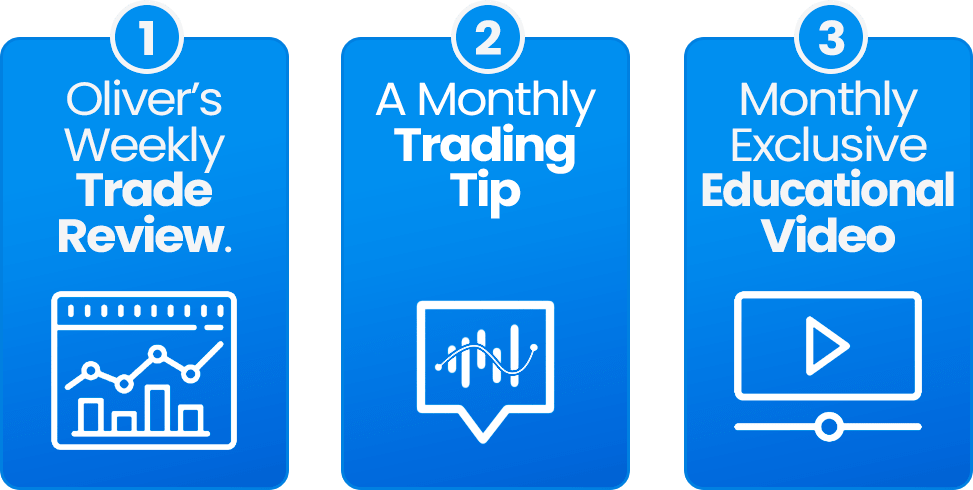 Weekly Trade Reviews:

Get an exclusive look at one of Oliver's best trades every week. Oliver will show you the reasons for taking the trade, how he managed it and how he profited from it.

Monthly Trading Tip:

Elevate your trading with Oliver's Trading Tips, born out of 33 years of experience, these trading tips will make sure you stay within proper market play on your way to trading mastery.

Monthly Educational Video:

Learn some of Oliver's favorite plays and key market concepts. Apply these concepts and plays and trade like a true professional.
"Let's take this journey together, I promise you, in 6 months from now, a year from now, you will be head and shoulders from where you are today in your trading. Let's do it today. I promise you. Join the VIP trading Club!" – Oliver Velez